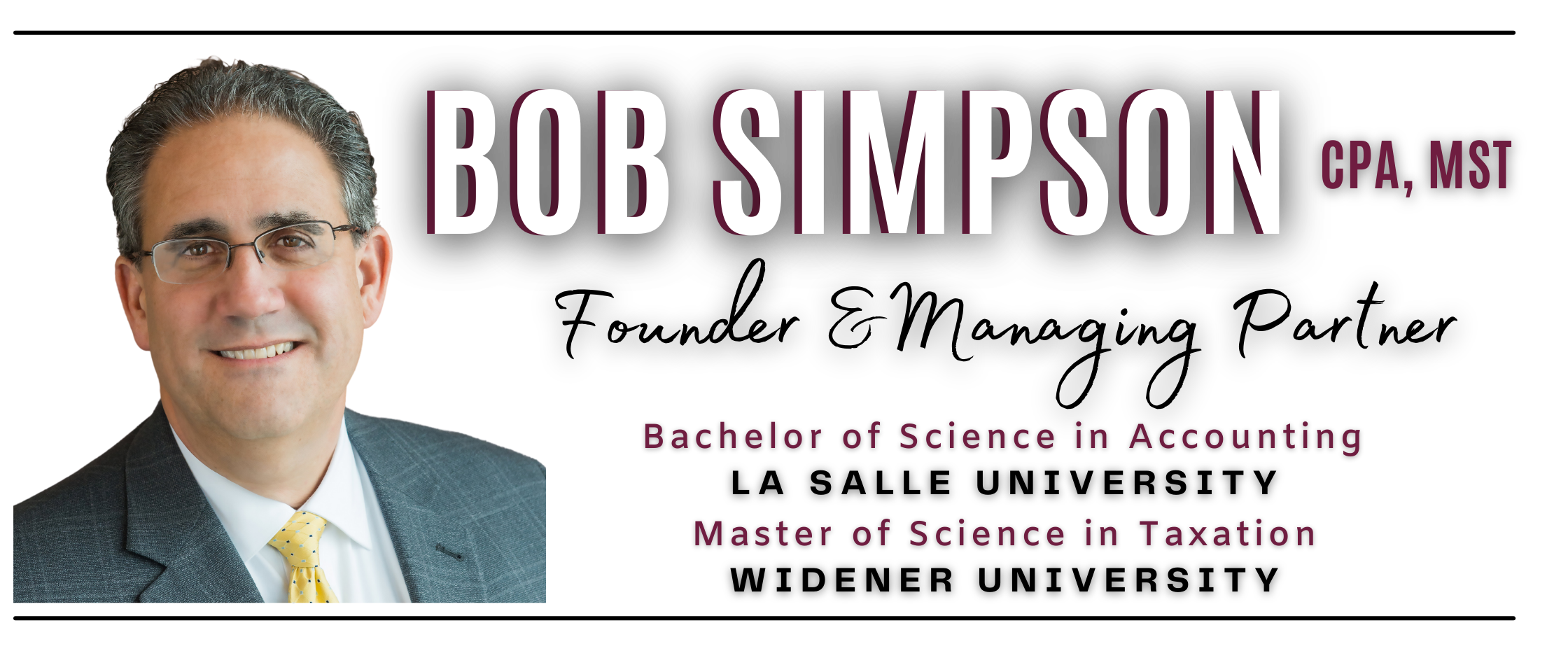 Bob Simpson is the Founder and Managing partner of Brinker Simpson and Company. He has a varied background of entrepreneurial pursuits and established the firm in 1989 when he decided he could simply do things better. He has also owned retail businesses, entertainment, and computer consulting firms.
Bob has an extensive background in real estate investing and shares his knowledge and experiences with his clients. He enjoys the world of small business and is especially proud of the success of many companies he's advised from start-up operations to 2nd and 3rd generations. Bob has also taught Entrepreneurial Courses at a local college and consults on budgeting and finance issues with many local charities and nonprofit groups. He has facilitated numerous educational seminars ranging from planning for education costs to real estate investing to strategic planning for privately held companies. He's been a guest commentator on many radio programs and government panels.
As managing partner, Bob has seen the growth of the Brinker Simpson team with a multigenerational leadership group to ensure the continued success of the practice. Brinker Simpson has been named one of the Best CPA Firms to Work For (2011-2020), and in 2019 was named the Best CPA Firm for Women to Work For in Pennsylvania.
Giving back to our communities is a fundamental part of the Brinker Simpson culture. Bob and the team aim to create a lasting, positive impression by supporting clients and each other while embracing community service to make a difference and impact generations to come.
Bob has three grown children and loves spending time at the beach. If not at the office, he can be found there with his wife Eileen during the summer.
Areas of Concentration
Capital Structures
Company Succession Planning
Corporate Planning
Growth Mentoring
Strategic Tax Planning and Compliance
Industries Served
Health Care Professionals
Manufacturers and Distributors
Nonprofits
Real Estate, Commercial Development
Service Industries
Key Responsibilities
Business Development
Client Education
Firm Policies and Procedures
Strategic Planning
Designation
Certified Public Accountant - Pennsylvania, New York, and Florida
Master of Science in Taxation, Widener University
Memberships and Affiliations