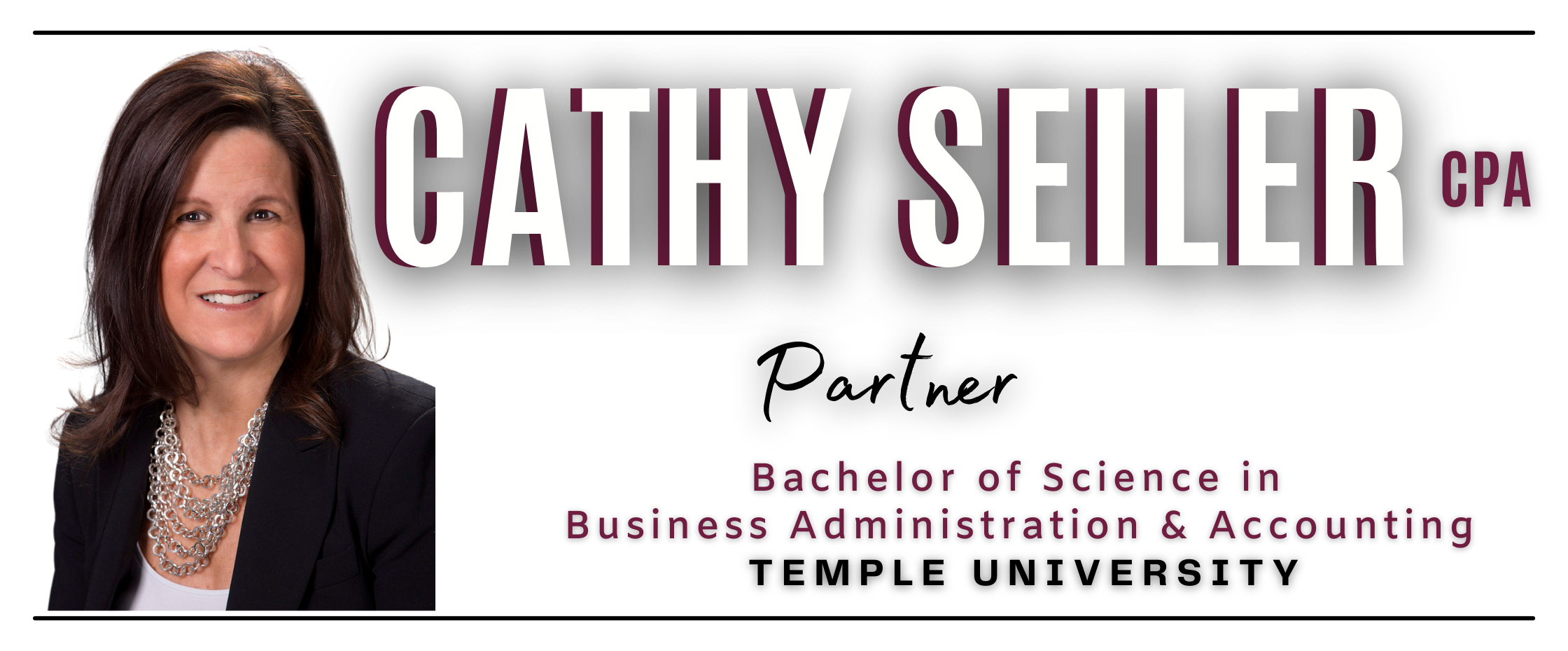 Cathy Seiler joined Brinker Simpson as a Partner in October 2014, bringing more than 25 years of experience to the firm. Before joining, Cathy was a Senior Manager at a national accounting firm and the Director of Quality Control for a large regional firm.
Cathy provides sophisticated audit, accounting, general business advisory, and tax services to clients in a broad range of industries, including manufacturing, wholesale distribution, construction, professional services, nonprofit, governmental, and employee benefit plans.
Cathy resides in Lafayette Hill, PA, with her husband, Marc.
Areas of Concentration
Audits of Non-Public Companies
Audits of Nonprofit Organizations
Audits of Local Governments
Audits of Employee Benefits Plans
Quality Control and Peer Review
Forensic and Litigation Engagements
Strategic Tax Planning and Compliance for Companies and Individuals
Industries Served
Manufacturing
Wholesale Distribution
Construction Contractors
Healthcare
Professional Services and Consulting
Hospitality
Local Government and Municipal Authorities
Nonprofit Organizations
Homeowners' Associations
Designation
Certified Public Accountant – Pennsylvania and New York
Memberships and Affiliations