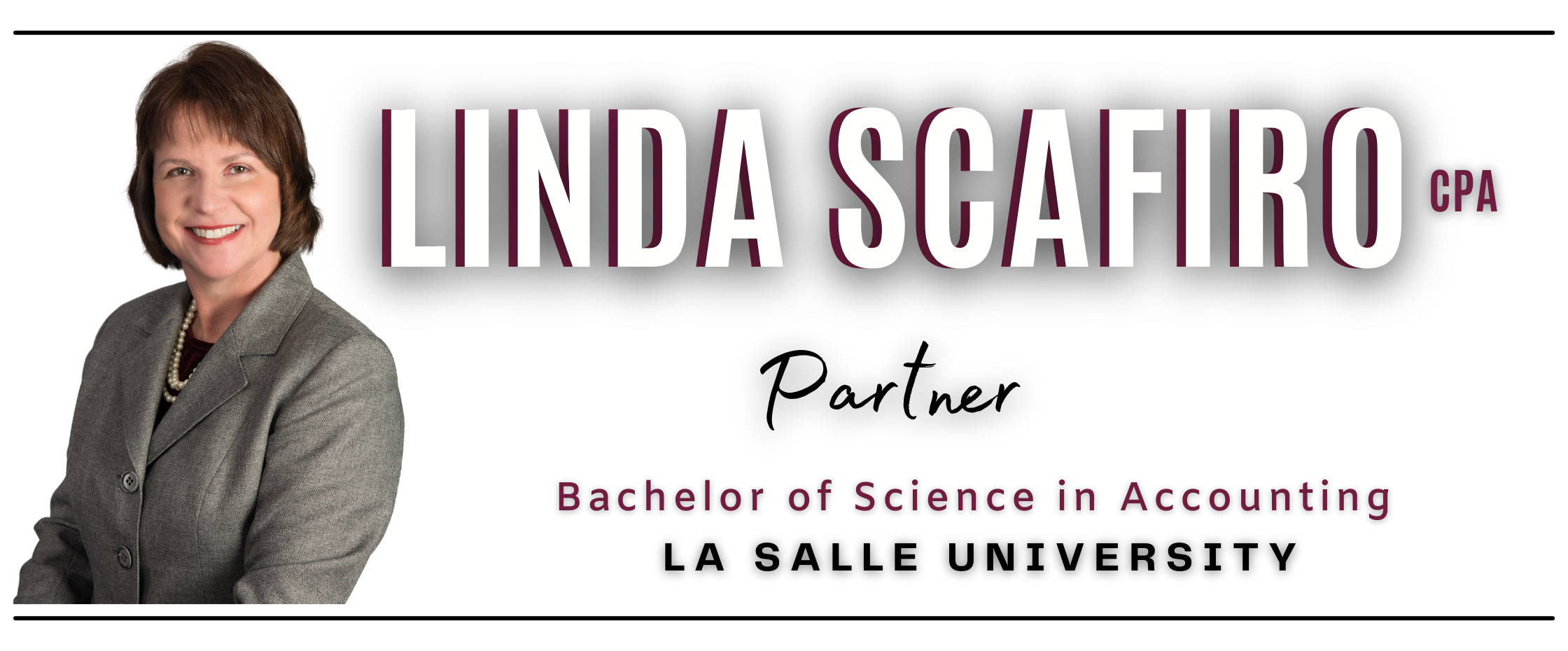 Linda Scafiro joined Brinker Simpson as a partner in January 2010. Her primary focus is on financial statement engagements and consulting, with extensive experience serving nonprofit and healthcare clients.
Linda has been supervising and performing audit engagements for over 25 years. Her other specialties include audits of nursing homes, HUD-financed facilities, adult daycare centers, and nonprofit organizations.
Linda currently holds leadership positions in several professional associations and organizations. Before merging with Brinker Simpson, Linda was with Coopersmith, Ellman, and Company in Philadelphia for over 20 years.
Linda resides in Cinnaminson, NJ, with her husband, Joe. She serves several ministries within her parish community and loves to travel and relax by gardening.
Areas of Concentration
Audit and Other Attest Services
Nonprofit Organizations
Long-Term Care Facilities
Audits of HUD Insured Projects
Adult Day Care Centers
Audits of HUD Insured Projects
Quality Control
Designations
Certified Public Accountant - Pennsylvania
Certified Public Accountant - New Jersey
Certified Public Accountant - District of Columbia
Memberships and Affiliations