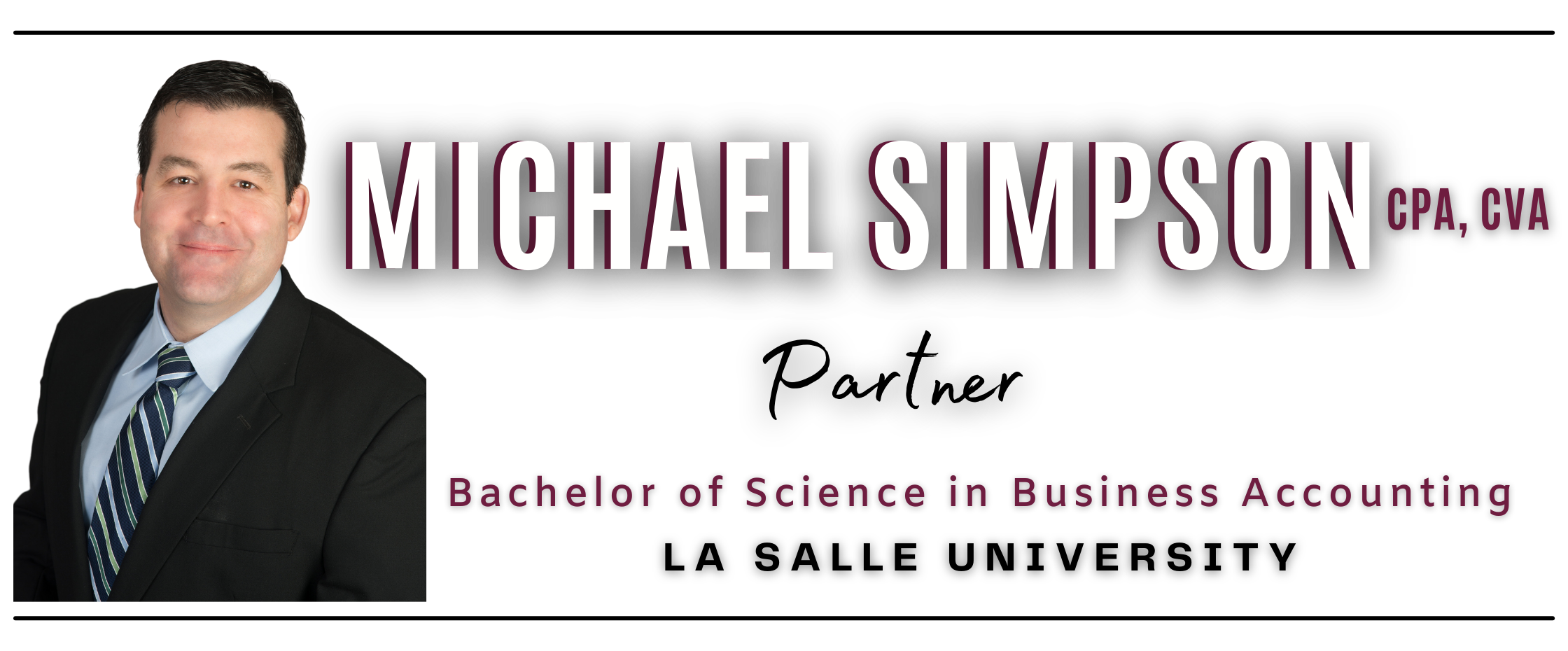 Michael Simpson joined Brinker Simpson in 1995 and has been a Partner since 2002. He is responsible for continuing professional education and develops ongoing CPE programming for staff and partners. Michael is also actively involved in our staff mentoring program.
His client emphasis includes business valuation and tax and business consulting. Michael frequently consults with his clients on income tax planning, financial and retirement planning, general business planning, and succession planning. His client base ranges from start-ups to mid-sized privately-owned businesses in various industries, including construction, commercial real estate, membership organizations, and professional services.
Having spent his entire career devoted to public accounting and being a member of the Brinker Simpson team, Michael is proud to have built and maintained many long-standing relationships with clients over the years.
Areas of Concentration
Business Valuations
Strategic Consulting for Startup and Existing Businesses
Tax Planning and Preparation for Businesses and Individuals
Key Responsibilities
Firm Quality Control
Reviews and Other Attest Services
Staff Mentoring
Designation
Certified Public Accountant - Pennsylvania
Certified Valuation Analyst
Memberships and Affiliations
Elementary Education for the Archdiocese of Philadelphia, Executive Board Member

Professional Referral Organization of Springfield
Springfield Country Club Golf, Advisory Board