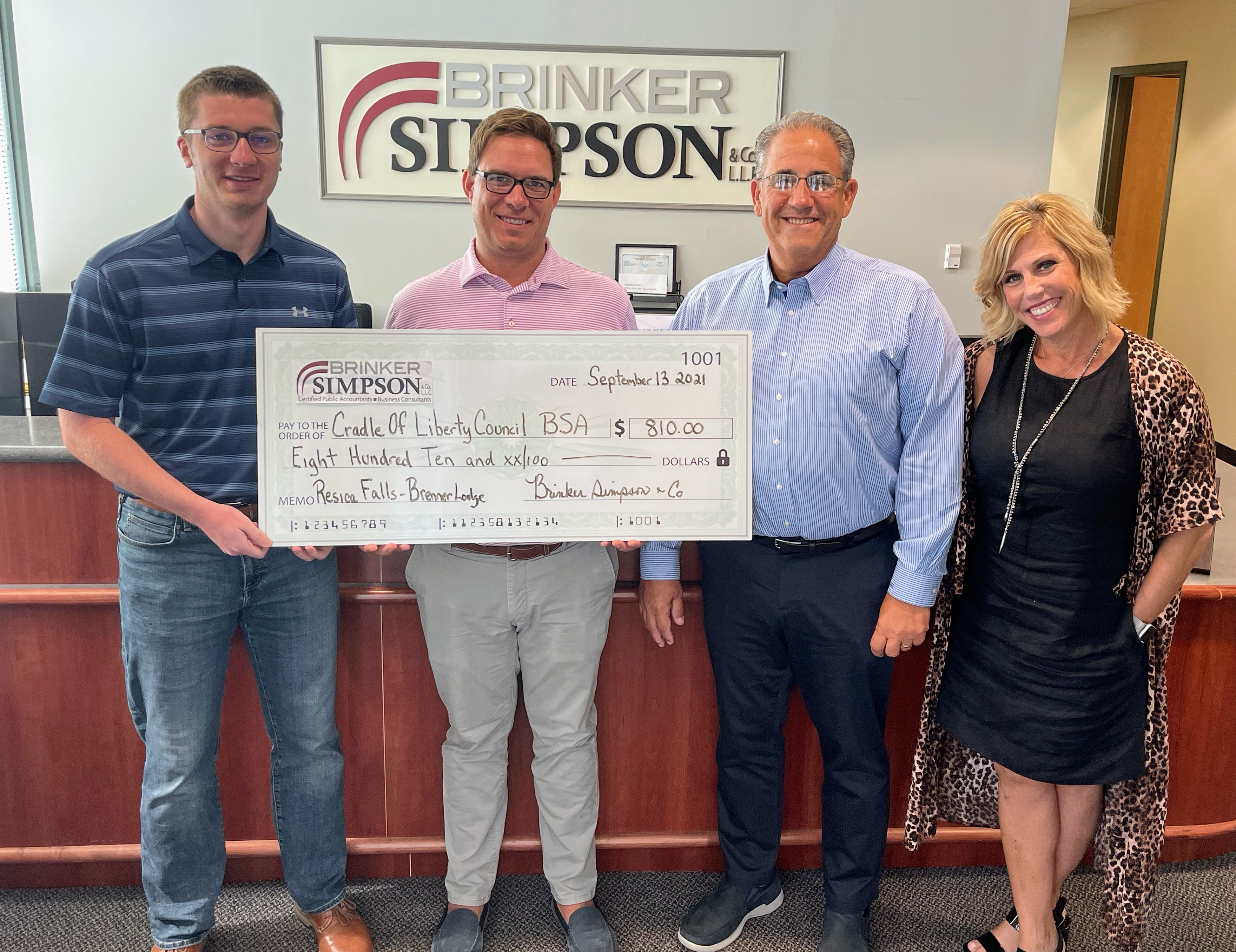 Through their monthly dress-down initiative, Brinker Simpson is proud to donate $ 810 to the Cradle of Liberty Council, Boy Scouts of America, to be used towards The Brenner Project at Resica Falls.
Chris Brenner recently retired as Camp Director and made a positive impact on the Camp during his 15-year tenure. To honor Chris, the camp is launching The Brenner Project, a plan to renovate and rededicate Trooper Lodge.
Two of our team members, John Beck and Andrew Brenner achieved the rank of Eagle Scouts and are pictured alongside Robert Simpson and Lisa Florio.
To learn more about The Brenner Project, https://resicafalls.org/news/Brenner-Lodge