FOCUSED ON THE FUTURE
The Brinker Simpson internship program provides students with practical, on-the-job experience, as well as an opportunity to assess their interest in a career path with our Firm.
Finding the right internship program is a high priority—we know that. At Brinker Simpson, our internship program provides hands-on experience working with real clients and doing real work. We look for bright minds, problem solvers, and team players. Open to challenge. Energetic. Motivated. Engaged.
Joining Brinker Simpson is the difference between building a career vs. having a job.
If you are an ambitious business or accounting student looking for a head start on your career, we can help. We offer internships, part-time, and long-term opportunities that might be right for you.
Wondering how you can get started? Contact our team via the form below.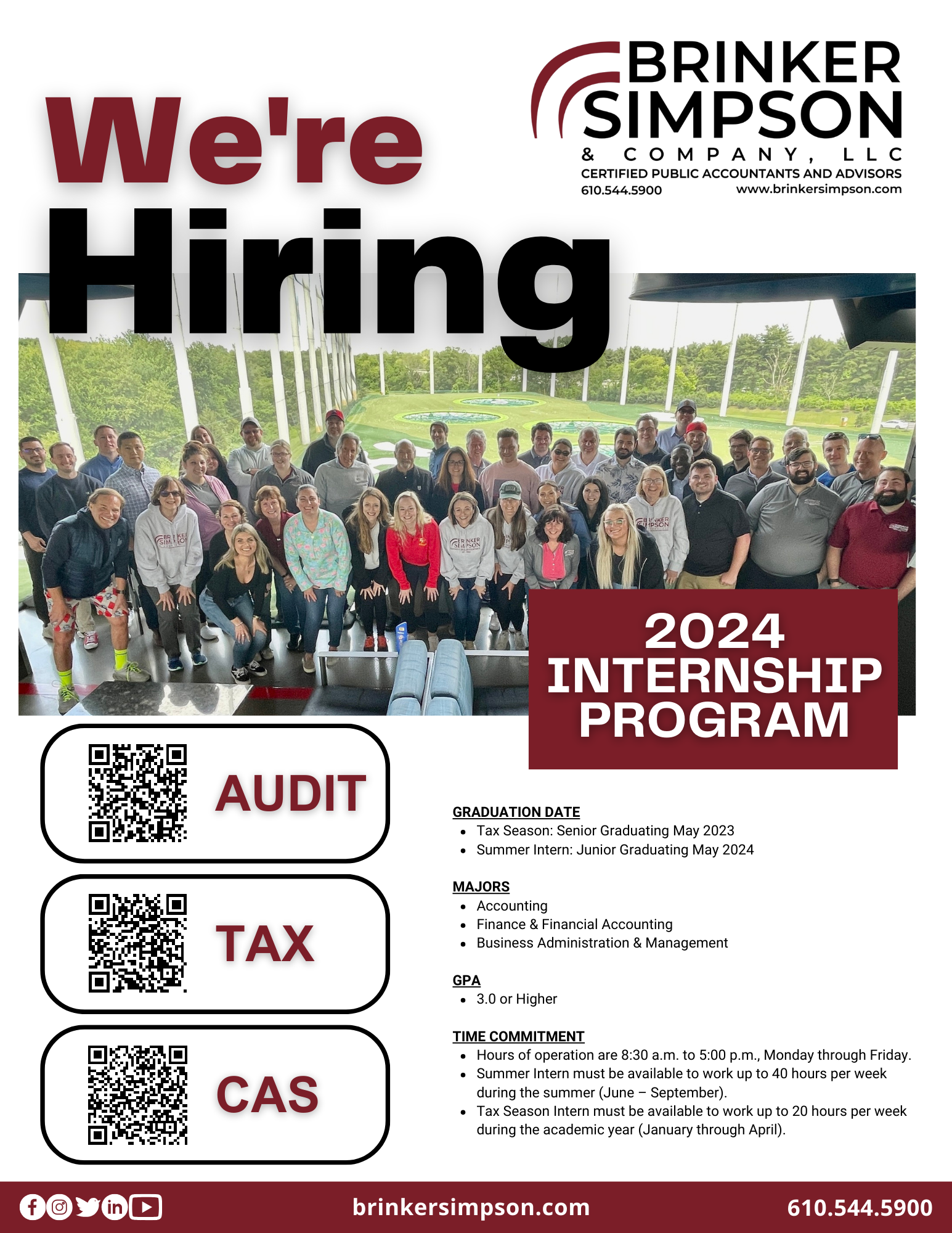 Contact Our Team Today!