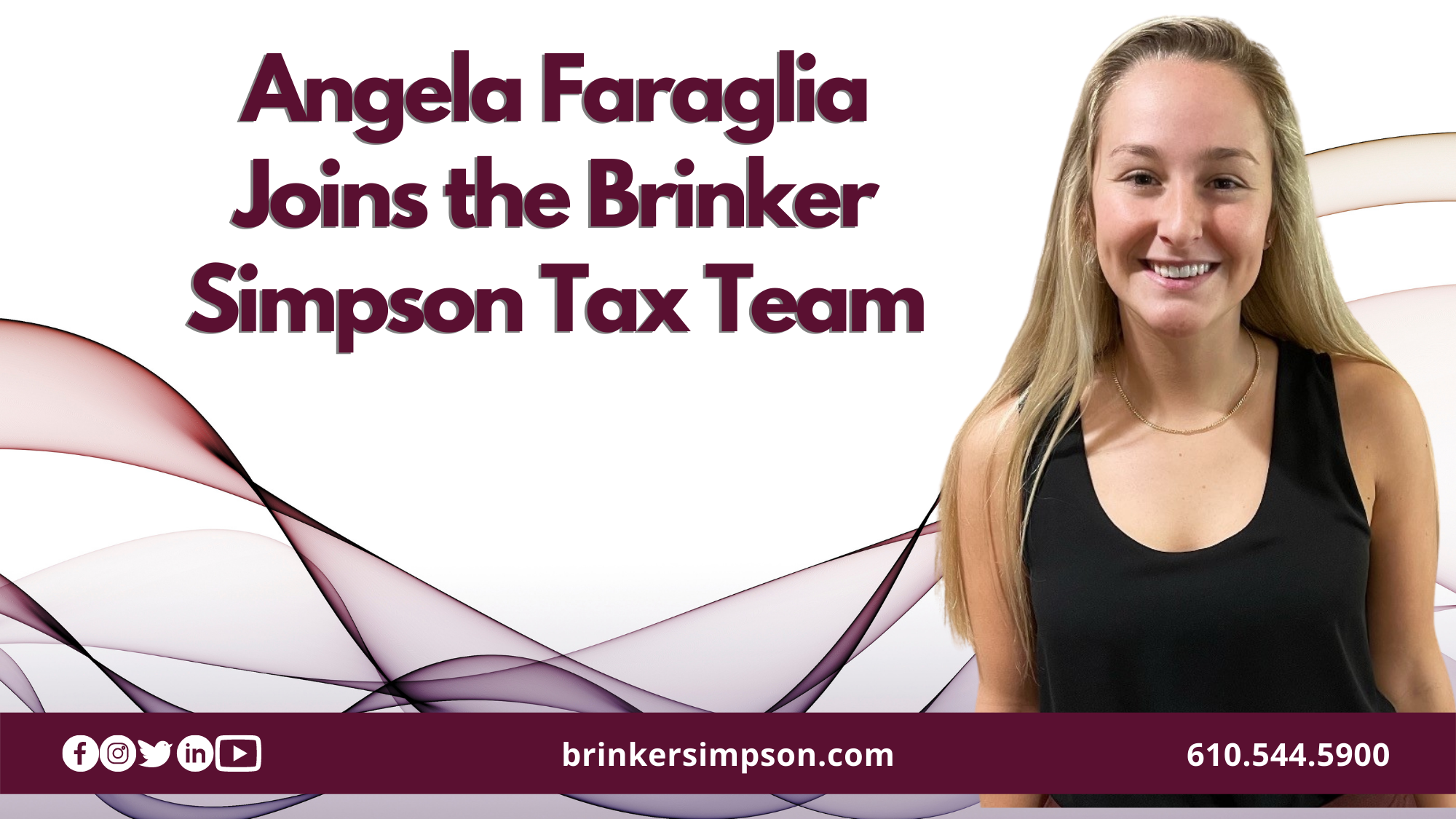 Brinker Simpson and Company, LLC, Delaware County's largest locally owned, full-service public accounting firm, is pleased to announce the addition of Angela Faraglia to our professional team.
Angela Faraglia joins the firm as an accounting associate working primarily in the tax department. She brings valuable professional skills to Brinker Simpson, including strong technical, organizational, and communication skills. Before joining, Angela worked in the accounts receivable department for a local municipality. She assisted with bookkeeping, purchase orders, and payroll services.
"Our staff is the heart of our firm, and we're excited to welcome Angela as she begins her public accounting career," said Managing Partner Bob Simpson, CPA, MST. "Her team-oriented attitude and desire to work hard to best serve our clients make her an excellent fit for the Brinker Simpson team."
Angela is a graduate of Chestnut Hill College, where she earned a bachelor's degree in Accounting with a minor in Forensics in 2021. During her time there, Angela was on the Dean's list all four years, a Division II Dual Sport Athlete, an active member of Delta Epsilon Sigma Honor Society, and president of the College's Accounting, Investment, and Business clubs. She is also a proud donor and supporter of the National Blood Clot Alliance in honor of her uncle, who died suddenly in February 2020. Angela is a native of Upper Darby Township and a Cardinal O'Hara High School graduate. She prides herself on being very organized, ambitious, and goal-oriented.