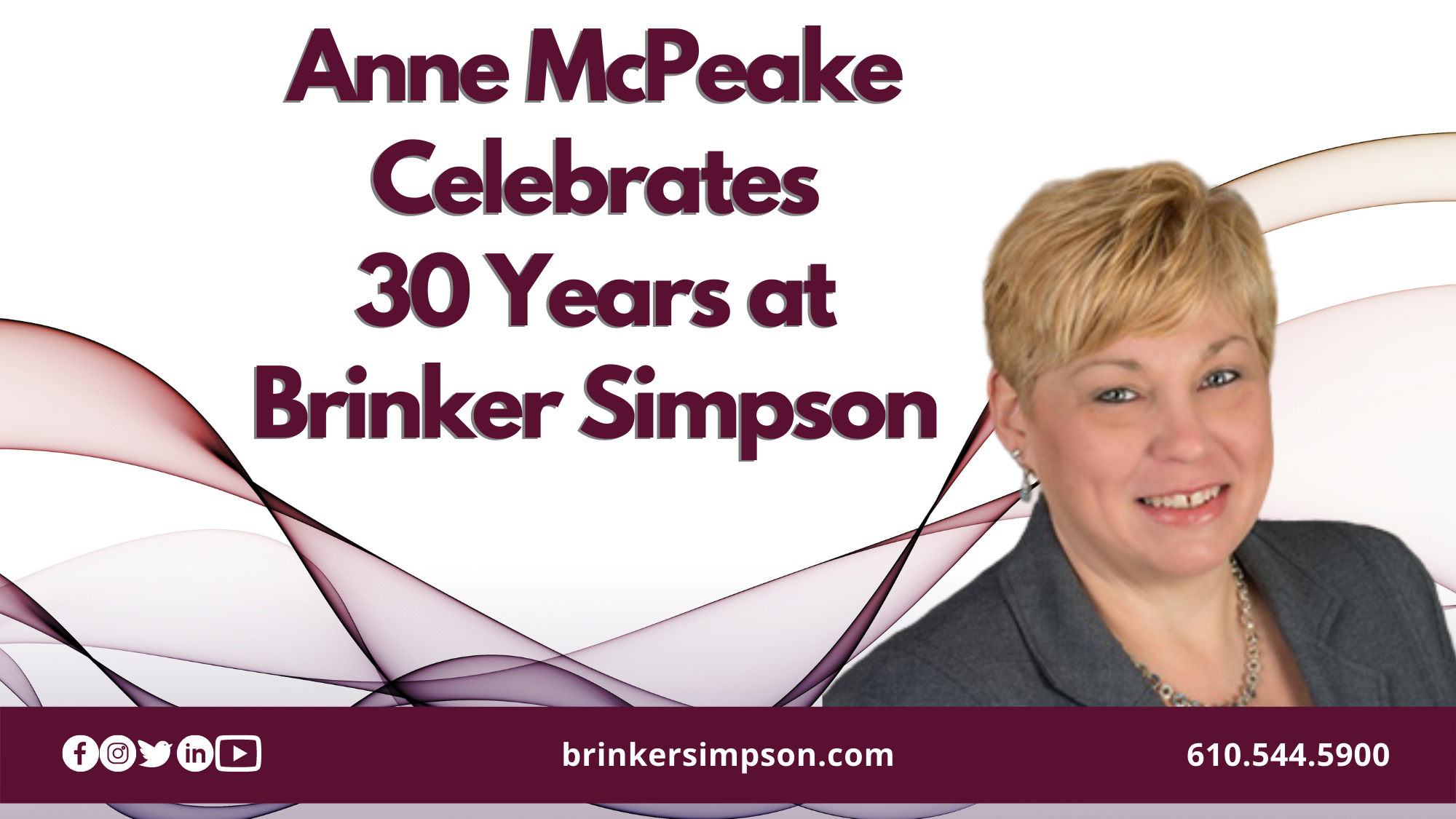 Congratulations to our Office Manager, Anne McPeake, for her 30-year milestone with Brinker Simpson & Company.
Anne has grown with us since the beginning -- from a small business with just a few CPAs to a full-service public accounting firm with close to 50 people.
Anne joined Brinker Simpson in 1991. As the Office Manager, she handles client relations and development, processing tax returns and firm operating systems.
Beyond Anne's knowledge and experience is her warm personality. Anne is married to Vincent and has two children, Jackie and Sean. She frequently travels to Ireland to visit family, loves to paint landscapes, and enjoys photography.
Anne also volunteers her time with Delco Run for Heroes, an Annual 5k Run/Walk which provides Scholarships for the children of Police, Firefighters, and Emergency Responders who died in the line of duty.
Congratulations, Anne, on reaching this milestone in your career – a true testament to your dedication and dependability. You are a valued member of our team. Here's to many more years of success!