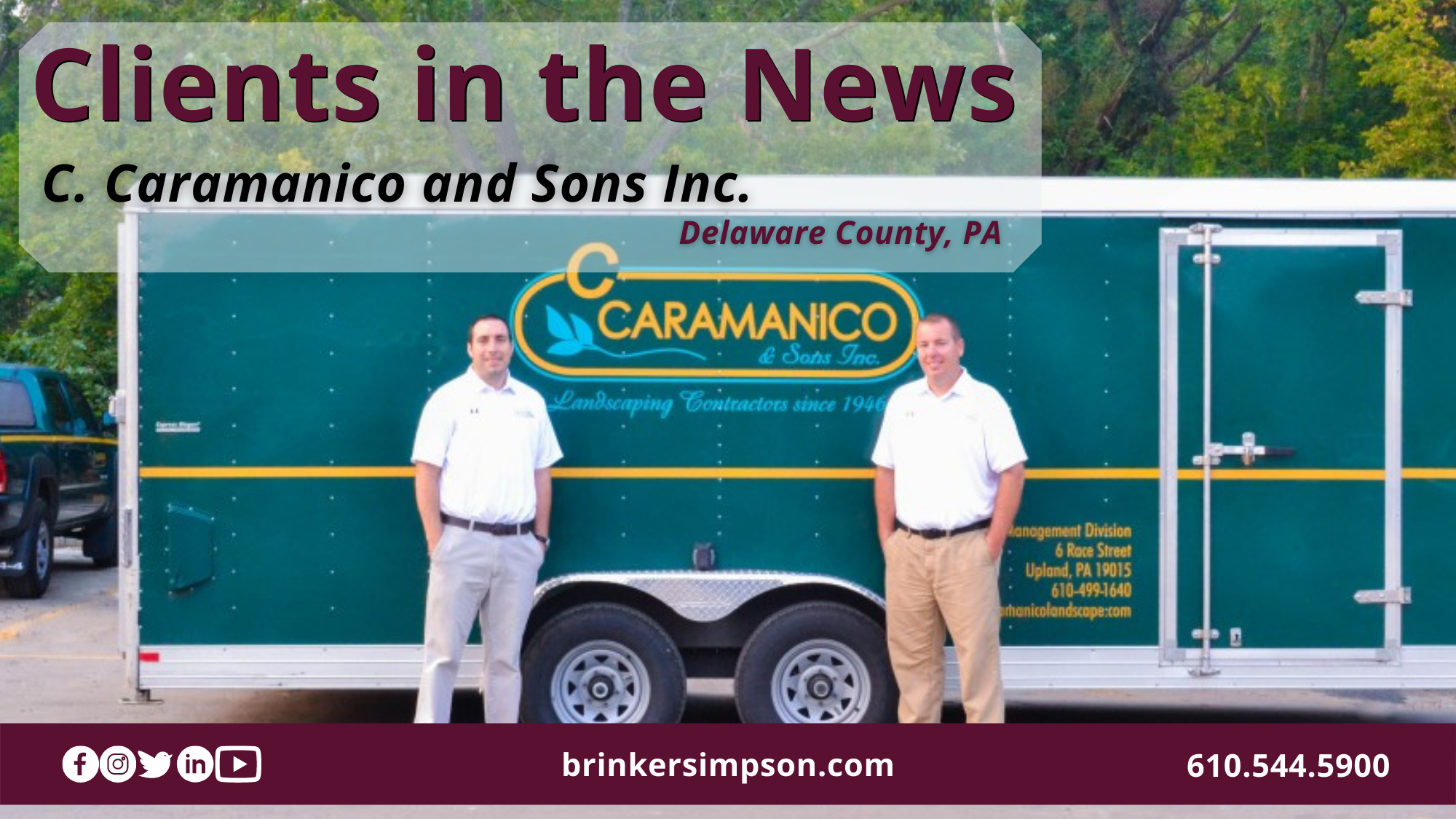 Peg DeGrassa and the Delco Times published an article on Monday featuring C. Caramanico & Sons, Inc., one of Brinker Simpson's very first clients.
Owners John Jr. and Bill Caramanico, both of Springfield, are fourth-generation owners who pride themselves on keeping the same work ethic and core values in the company, as when their great grandfather started the business over seven decades ago.
Caramanico and Sons Inc. held a 75-year celebration in September at Tyler Arboretum in Middletown attended by 250 customers, vendors, employees, and their families. Reflecting back on the countless satisfied customers, their dedicated team of hardworking professionals, and all the changes and growth that have occurred through the years to make Caramanico and Sons Inc. into the successful business that it is today, the company indeed has much to celebrate.
Brinker Simpson is proud to partner with John Jr., Bill, and the entire Caramanico family - wishing them continued success!
Learn more: https://www.delcotimes.com/2021/12/06/c-caramanico-and-sons-inc-celebrates-75-years-and-four-generations-of-proud-ownership/
C. Caramanico and Sons Inc.'s Website: https://caramanicolandscape.com/