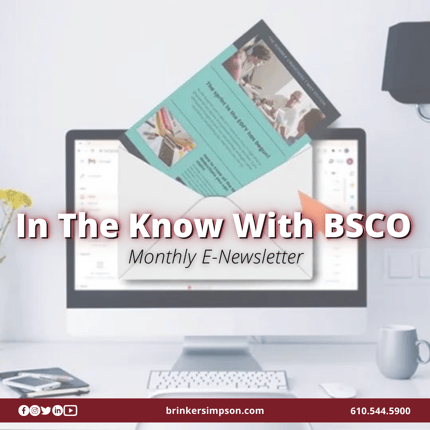 At Brinker Simpson, we provide our clients and contacts with the latest and most critical business information available.
📰 Check out our August newsletter: https://www.brinkersimpson.com/your-brinker-simpson-newsletter-for-august-2023
Topics include:
▶️ The Advantages of Using an LLC for Your Small Business
▶️ Pocket a Tax Break for Making Energy-Efficient Home Improvements
▶️ Juliann Pascetta Joins Brinker Simpson & Company, LLC
▶️ How Outsourced Accounting Can Elevate Your Current Accounting Department Structure
▶️ Moving Mom or Dad into a Nursing Home? 5 Potential Tax Implications
▶️ 9 Signs You Need to Hire a Forensic Accountant
▶️ What is Reasonable Compensation for an S Corp?
▶️ 3 Types of Due Diligence to Consider Before Buying A Business
If you need assistance, please contact our office and we'll connect you with an experienced team member skilled in your industry or practice area.