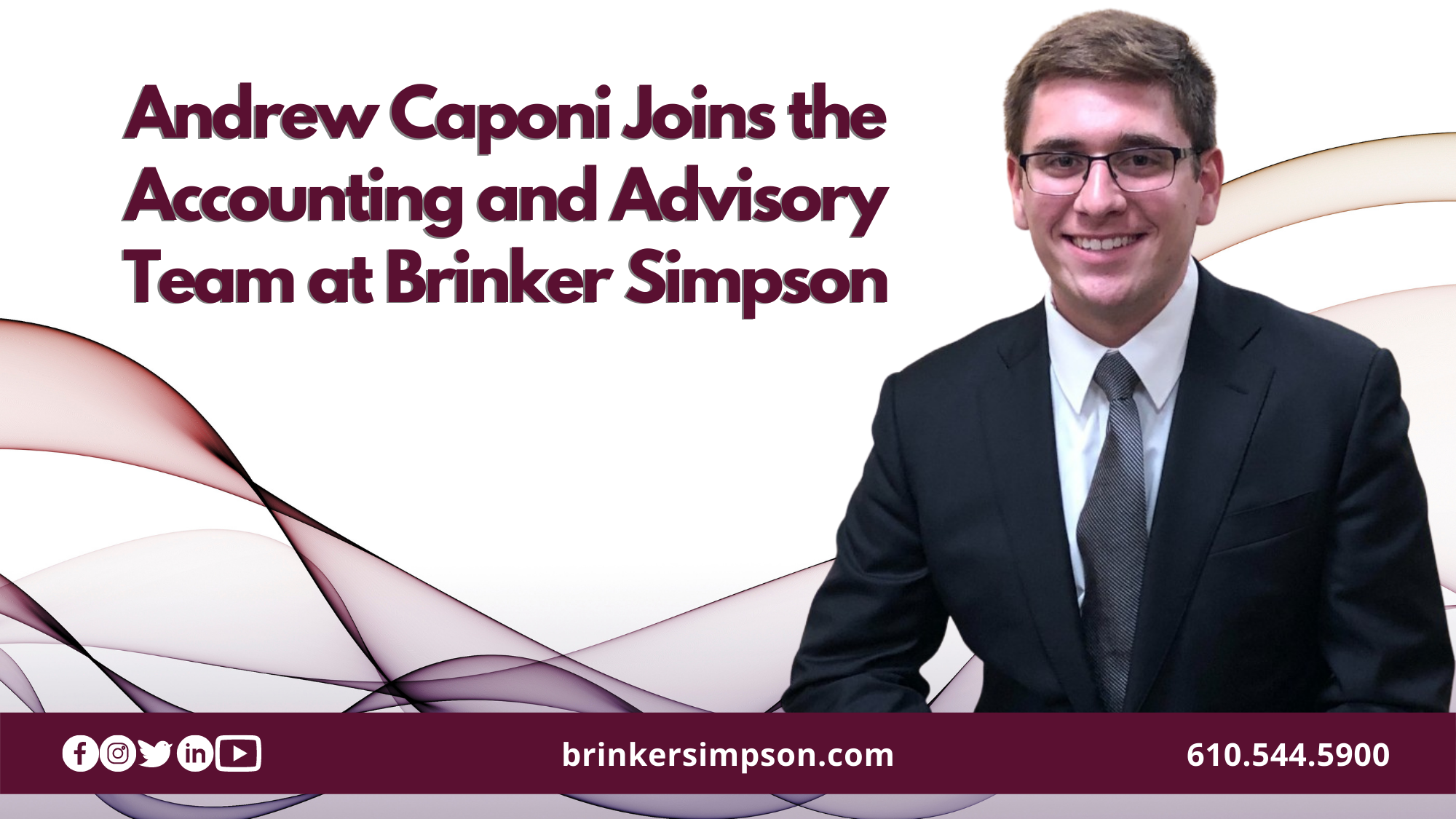 Brinker Simpson and Company, LLC, Delaware County's largest locally owned, full-service public accounting firm, is pleased to announce the addition of Andrew Caponi to our professional team.
Andrew Caponi joins the firm as an associate in the accounting and advisory department. In this strategic role, he will help to ensure that deadlines are met and consistent communication is delivered. Andrew will primarily be responsible for our clients' day-to-day accounting activities, including general oversight of their bookkeeping system and financial reporting.
Before joining, Andrew provided executive-level staff support at a local small business. In this role, he was responsible for maintaining the daily operational and administrative functions of the office. He brings valuable professional skills to Brinker Simpson, including exceptional customer service, data entry, and billing/collections.
"We are excited to have Andrew join the Brinker Simpson team," said Managing Partner Bob Simpson, CPA, MST. "As the firm continues to grow, it is very important that new hires complement our team culture. Andrew brings a wide variety of experiences to the table. His energetic personality and can-do attitude will be a huge asset to our firm."
Andrew is a native of Ridley Township, Delaware County, and a Cardinal O'Hara High School graduate. He is an active volunteer in the community. Andrew serves on the Board of Limited Jurisdiction for Notre Dame de Lourdes School of Our Lady of Peace Parish and is a member of the Knights of Columbus Peace Council. He prides himself on being a team player with a strong work ethic that thrives in fast-paced environments. Andrew is an avid Philadelphia sports fan and enjoys spending time with his family, friends, and girlfriend, Olivia. He currently resides in the Swarthmorewood section of Ridley Township.