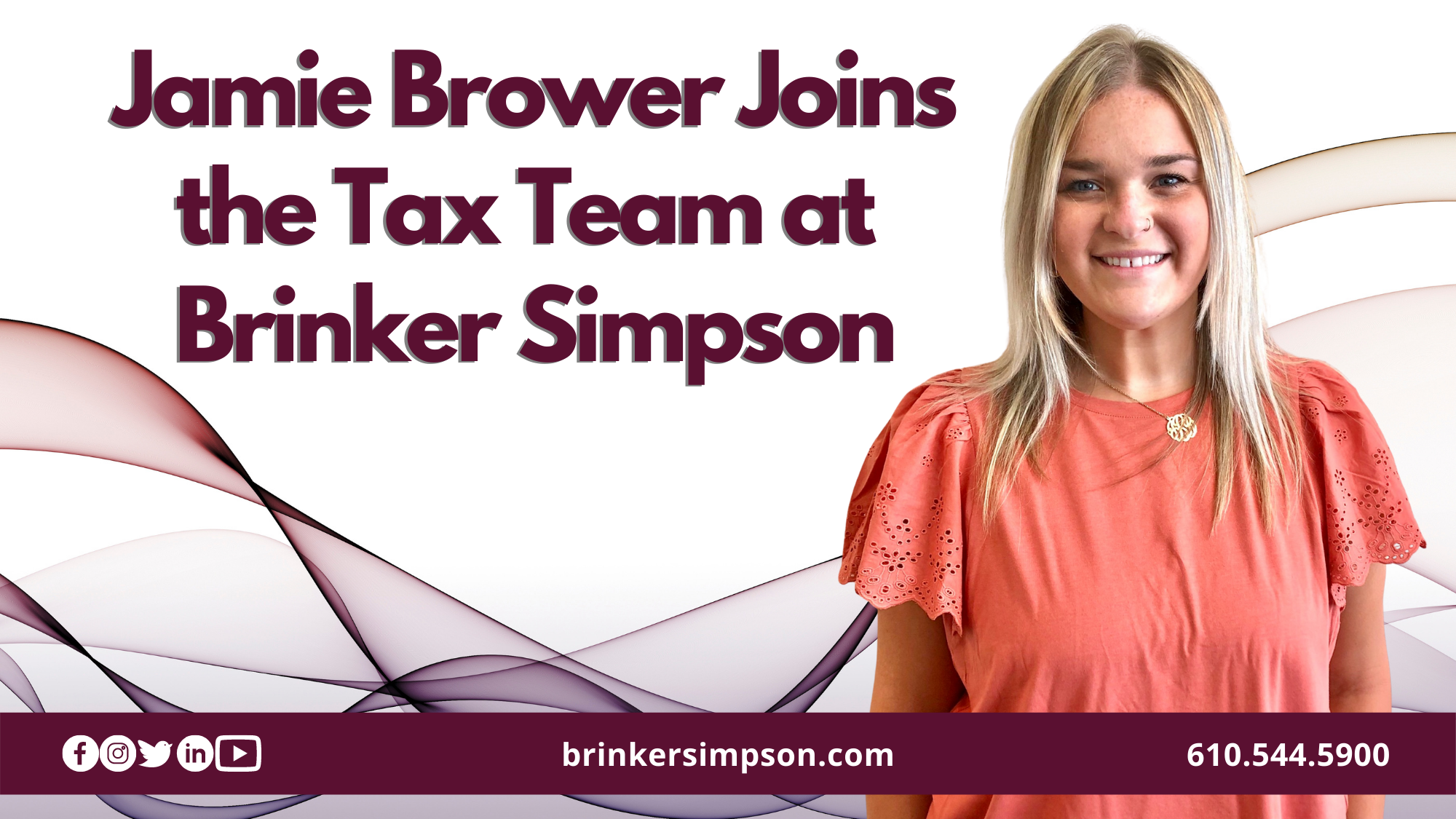 Brinker Simpson and Company, LLC, is pleased to announce the addition of Jamie Brower to their professional team.
Jamie Brower joins the firm as an accounting associate working primarily in the tax department. As a former Brinker Simpson accounting intern, Jamie is already familiar with the firm and many of her teammates.
"I'd like to extend a warm welcome to Jamie as she officially joins the Brinker Simpson team full-time," said Managing Partner Bob Simpson, CPA, MST. "As an intern, Jamie showed dedication to the profession and our clients. We're pleased she is taking this next career step with us!"
Jamie is a graduate of West Chester University, where she earned a bachelor's degree in Accounting in 2021. She is a native of Springfield Township, Delaware County, and a graduate of Springfield High School. Jamie is an active volunteer in the community and enjoys coaching basketball for Springfield Athletic Association (SAA) and Springfield High School's tennis and basketball teams.