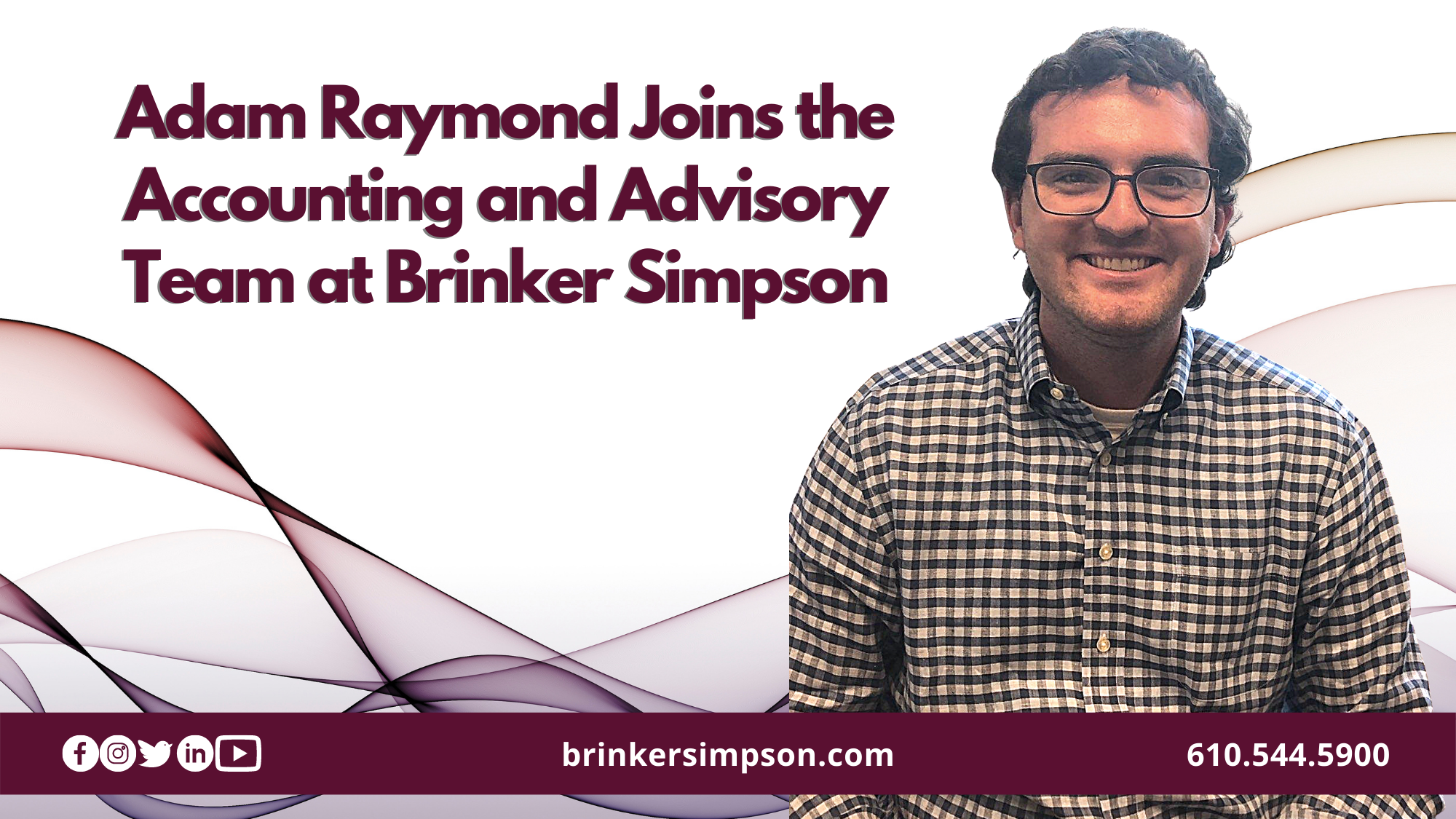 SPRINGFIELD, Pennsylvania - Brinker Simpson and Company, LLC, recently announced the addition of Adam Raymond to its professional staff. Adam recently completed Brinker Simpson's internship program and will continue his career as a new addition to the Firm.In Adam's new role, he serves as an associate in the accounting and advisory department. He is responsible for our clients' day-to-day accounting activities, including general oversight of their bookkeeping system and financial reporting.
"Our most successful interns show up every day and give 100% and they view themselves as part of the team, not 'just an intern,'" said Managing Partner Bob Simpson, CPA, MST. "I am a big believer in our program. It's an honor to be involved in the growing careers of so many young professionals. We are excited to have Adam officially join our team and look forward to his contributions to the growth and success of our Firm and community."
Adam is a graduate of Lycoming College in Williamsport, PA, where he earned a bachelor's degree in Accounting in 2021. He was also president of the ultimate frisbee club and treasurer of his fraternity, Phi Kappa Psi. Adam is a native of Newtown, Bucks County. He enjoys golfing and spending time in Sea Isle City.
To learn more about career opportunities at Brinker Simpson, visit www.brinkersimpson.com.