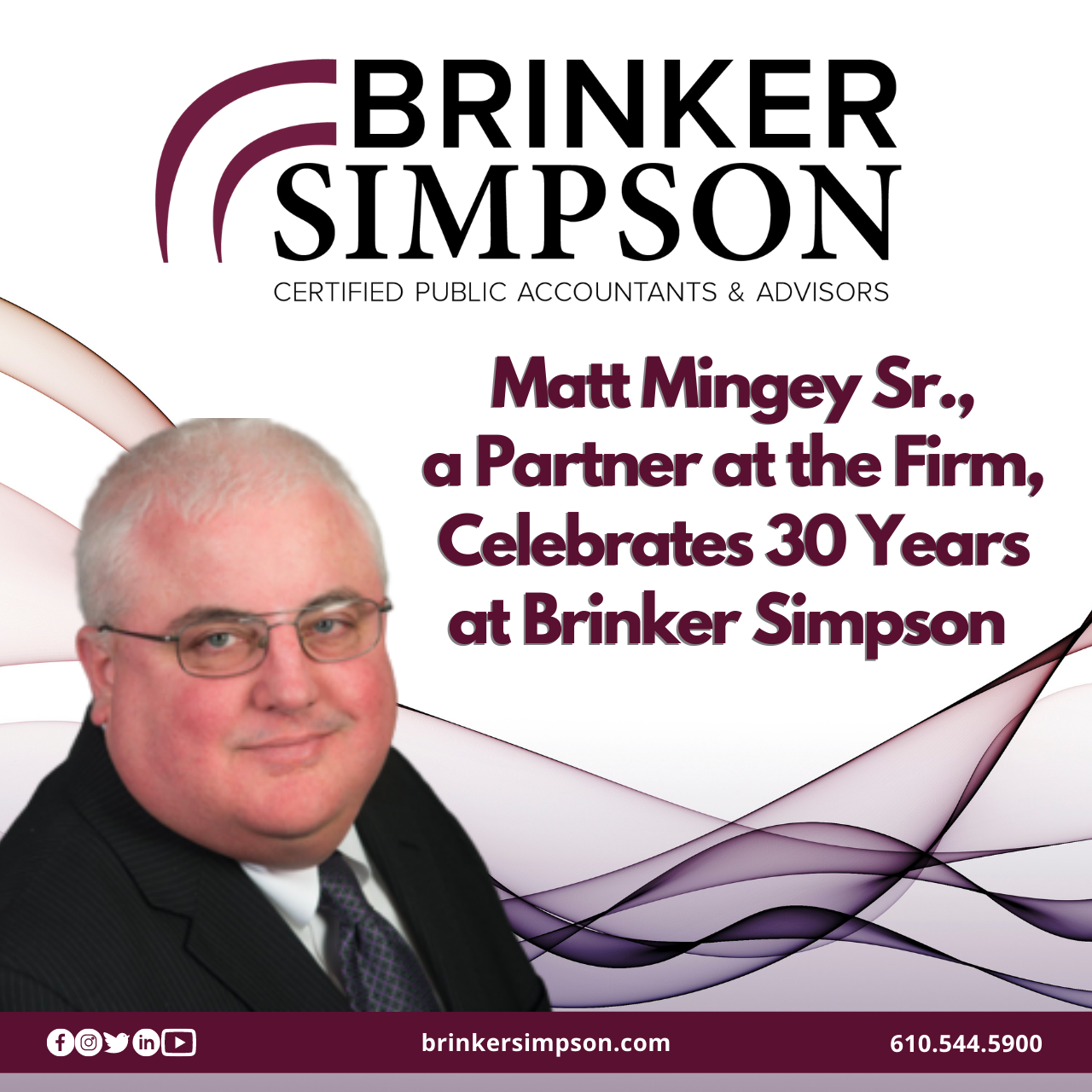 Congratulations to our partner, Matt Mingey, Sr., CPA, CFE, for his 30-year milestone with Brinker Simpson and Company.
A committed worker and a good human being, Matt has been an essential part of our journey and success since day one. Matt joined Brinker Simpson in 1991 and has been a partner since 2002. Matt has seen the firm grow from three employees to now close to 50 employees.
Matt is responsible for the financial and technology operations of the firm. He focuses primarily on tax planning and forecasting strategies for individuals and businesses, succession planning, corporate planning and structuring, and tax, audit, and compliance accounting. Matt serves various industries, including media and entertainment, construction and contractors, restaurants, manufacturing, healthcare, nonprofits, and more.
Matt lives with his wife Susan in Springfield Township and enjoys spending time with his family and friends, playing golf, and attending professional sporting events. He is an active volunteer in the community. Matt serves on the Executive Board for A.A.L.I.V.E., a grassroots organization whose mission is to offer socialization and awareness opportunities to enhance the lives of our adult special needs community.
Congratulations, Matt, on reaching this milestone in your career – a true testament to your loyalty and dedication to the company. We're fortunate to have you as a member of our team. Here's to many more years of success! Thanks for all you do.