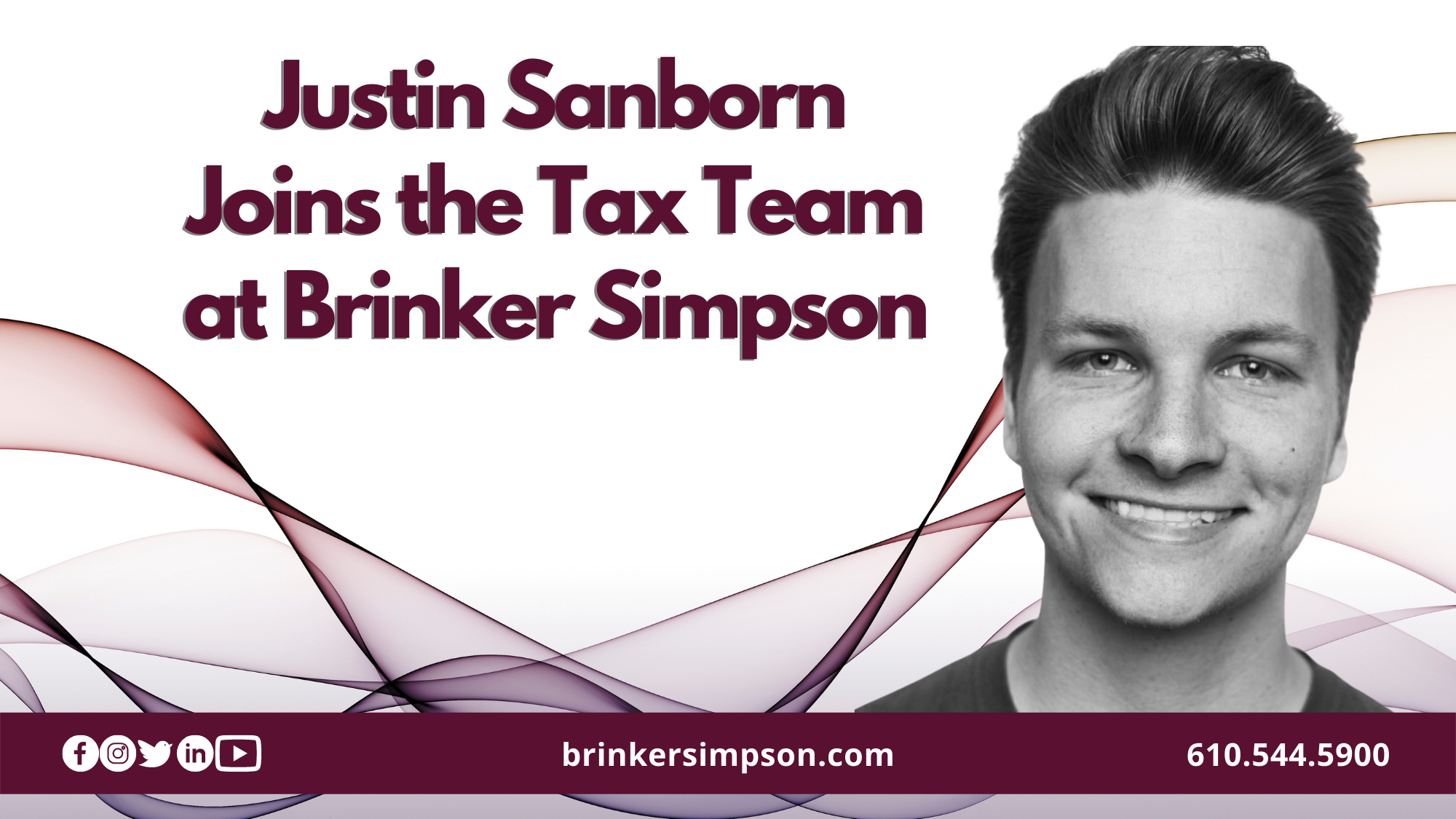 Brinker Simpson and Company, LLC, Delaware County's largest locally owned, full-service public accounting firm, is pleased to announce the addition of Justin Sanborn to our professional team.

Justin Sanborn joins the firm as an accounting associate working primarily in the tax department. He brings valuable professional skills to Brinker Simpson, including top-notch research, organization, and communication skills. Before joining, Justin was responsible for bookkeeping, tax, and payroll services for a local small business.

"We continue to have exceptional young talent join our firm and are thrilled to welcome Justin to the team," said Managing Partner Bob Simpson, CPA, MST. "We look forward to the positive contributions he will provide to our team and our clients."

Justin is a graduate of LaSalle University, where he earned a bachelor's degree in Accounting in 2020. He is a native of South Philadelphia and a Prep Charter High School graduate. Justin is an active member of the Downtowners NYB, part of the Fancy Brigade division of the Philadelphia New Year's Parade. He prides himself on being a team player committed to creative problem-solving and a genuine client-based approach. Justin is an animal lover and enjoys spending time with his dog, Willow, and cat, Sadie. He has a passion for photography and can be found capturing or editing pictures in his free time. Justin is currently pursuing his CPA certification.