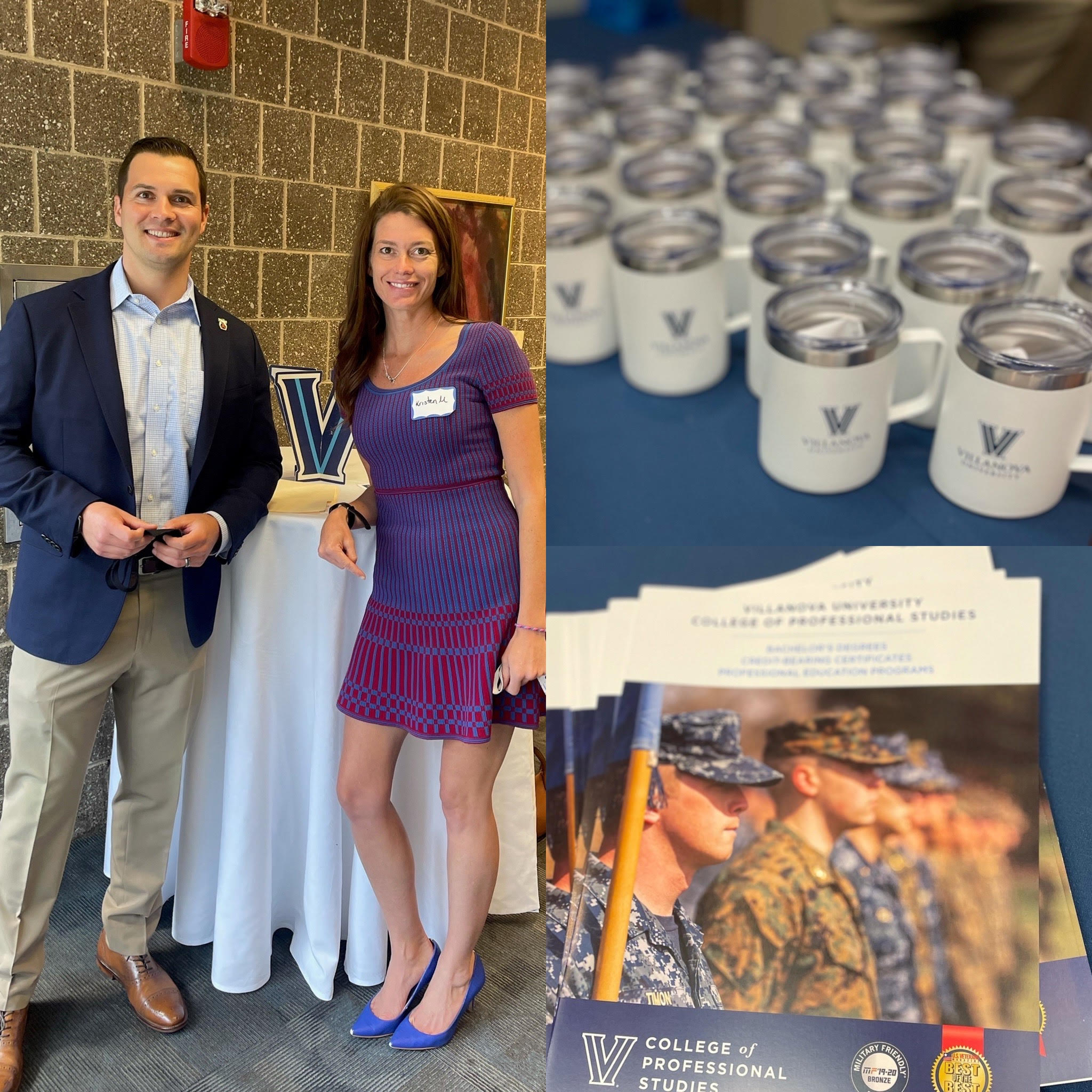 On Wednesday afternoon, Kristen McCabe, CPA, Director of Business Development, attended a Veterans and Business lunchtime meet and greet at Villanova University.
Kristen had the opportunity to connect with veterans and veteran supporters while hearing from Rich Trotter, of Rosati Ice, a veteran business entrepreneur and advocate.
Brinker Simpson is proud to celebrate our veterans' contributions to the local economy and share the positive effect they have on the business community.
Special thanks to the Delaware County Chamber of Commerce for hosting the event. To learn more about the Chamber's Veterans & Business Committee, visit www.delcochamber.org/veterans.