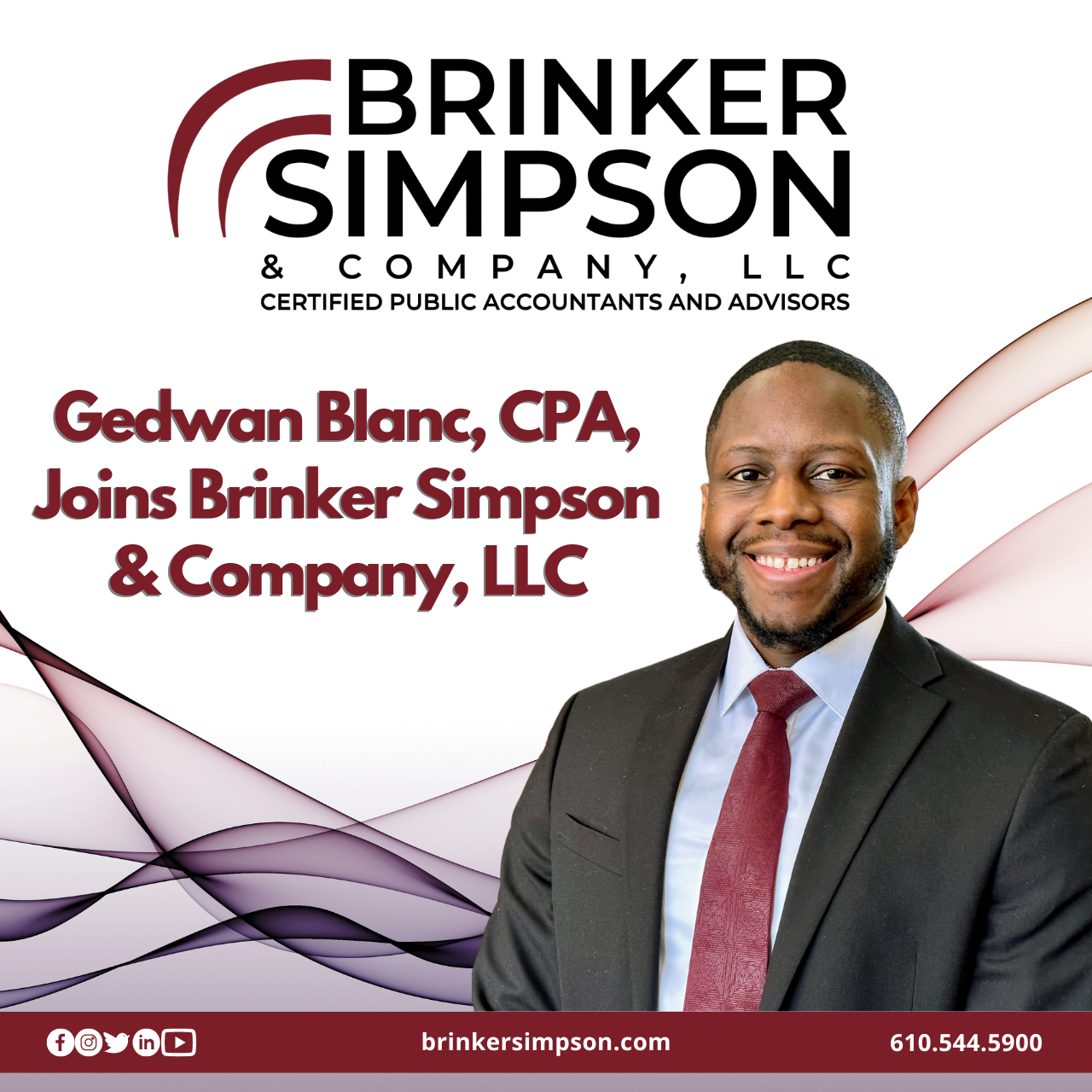 Brinker Simpson & Company, LLC, the region's largest independently owned, full-service public accounting firm, is pleased to welcome Gedwan Blanc, CPA, to our team of professionals.

Gedwan joins the Firm as a Senior Tax Accountant, supporting the team with tax planning and tax preparation for our business and individual clients. Before joining, Gedwan worked for regional and small public accounting firms in New Jersey.

"We are proud to welcome Gedwan to the Firm," said Managing Partner Michael Simpson, CPA, CVA. "Gedwan is a dedicated, skilled professional and a great fit for our team. His experience will add significant value to our clients as we advance."

Gedwan graduated from Montclair State University, earning a Bachelor of Science in Accounting and Management. He resides in Claymont, DE. Outside the office, Gedwan enjoys spending quality time with his wife, daughter, family, and friends. He is an avid music lover and enjoys playing the piano and bass guitar.